Click "New Account" in the side menu to go to the New Registration page.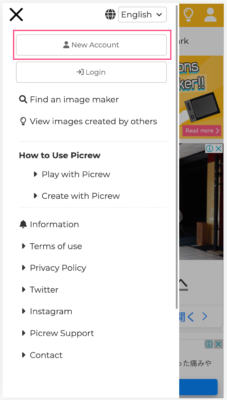 You can register using a social networking service or your e-mail address. Please use the registration method that suits you best.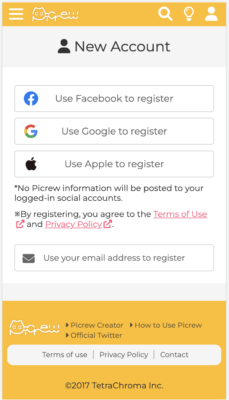 When registering with an e-mail address
Enter your email address and password, then click the "Register" button.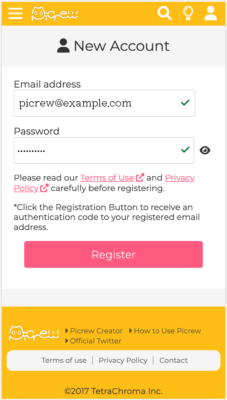 A verification code will be sent to your registered e-mail address.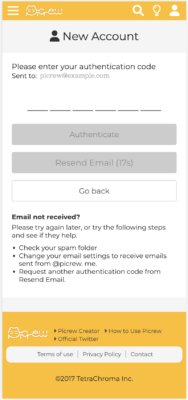 Please continue to enjoy Picrew after completing your registration.