The Item Rule allows you to set the incorrect combination between parts.
This function is used when you want to avoid Part A's item A-1 and Part B's item B-1 from being selected simultaneously.
How to setup the Item Rule
The Item Rule can be set up from the Rule Setup screen.
Enter rule name
Enter Item Rule name.
The name will be used in the management screen just for the creator's reference, so give it a name that is easy for you to understand.
Select target parts
Select two parts for the rule.
Once the parts have been selected and saved, the parts cannot be reselected. If you want to change parts, create a new rule from the beginning.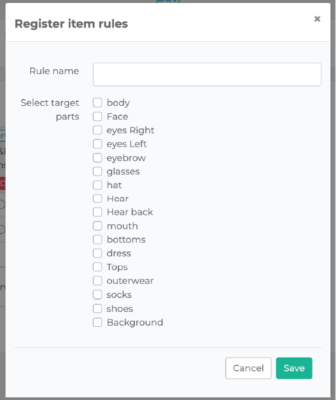 Select target items
Select the items you want to set as incorrect combinations from the parts you have chosen.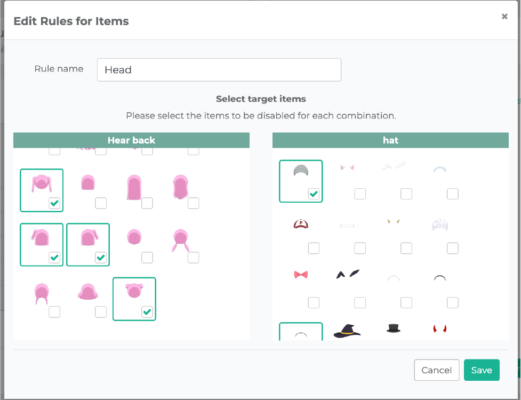 Default items cannot be selected.
If you want to choose the No.1 item, go to Part Settings and set up Remove Button settings for the item's initial selection.