How to register new image makers
You can register new image makers from the Image Maker List screen.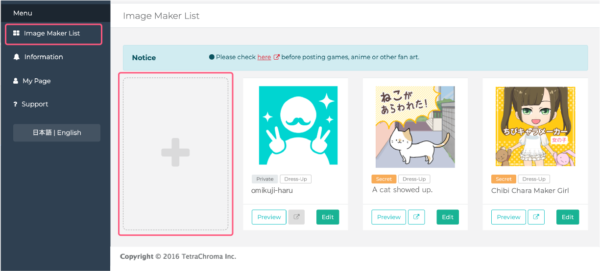 Settings for new image makers
Set up the following items when registering a new image maker.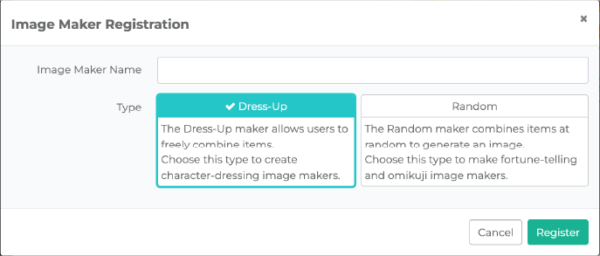 Image maker name
The name will appear in Picrew's image maker list.
Name it nice and simple so the users can get an idea of what your image maker is like.
Type
Select the Dress-Up type or the Random type.